"If Ye Love Me" was written by the English composer Thomas Tallis in 1565 as a setting of a passage from the Gospel of John. It was composed for an a cappella choir of four voice parts. A cappella refers to vocal performances without instrumental accompaniment.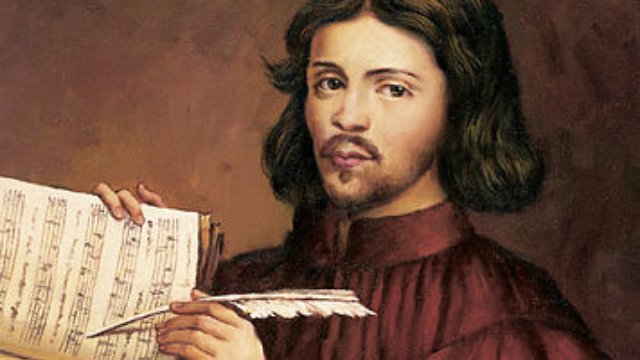 Thomas Tallis (c. 1505 – 1585) is considered one of England's greatest composers. He composed throughout the reigns of Henry VIII, who broke away from Rome and created the Church of England; Edward VI; Mary I, who was a Catholic; and Elizabeth I, who was a Protestant. He therefore had to be adaptable to such turbulent times and skillfully composed Catholic church music in Latin, then Anglican church music in Latin and then in English. Today's piece was written at a time when it was mandated that church services must be sung in English and must give 'to each syllable a plain and distinct note'.
Typically for Anglican compositions of this period, the structure of this piece is written in an ABB form, consisting of two main sections with the second section repeated.
This piece starts with a homophonic texture but soon gives way to imitative counterpoint. Imitation can be found in a lot of sacred choral music from the Renaissance period. Imitation is where one musical part copies another.