MusicFest is coming! Please note the new date 14th Oct
Our first concert of the year is coming up. MusicFests are informal concerts where students from any year group can perform pieces of their own choice to a friendly and supportive audience. We always have a huge range of music, from students' very first public performance to students who are already hugely experienced musicians. We have all styles of music from classical to rock to musical theatre and students' own compositions. There are solos, duets and groups.
Here is the video from a previous MusicFest so you can get a flavour of what it's like:
Details on how to take part to follow.
Ksenija Sidorova at the Proms 2021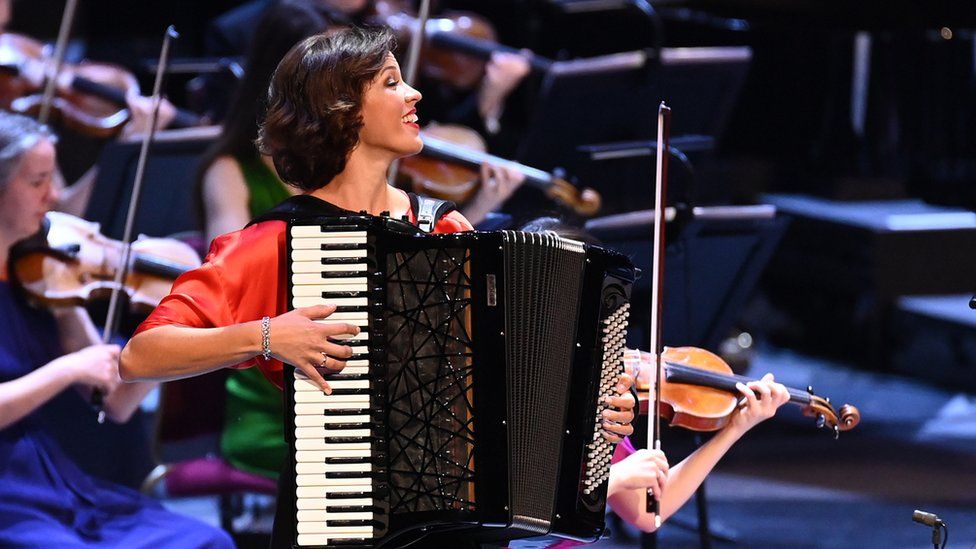 Enjoy this fab clip of Latvian accordionist Ksenija Sidorova playing a piece called Libertango by Piazzolla arr. John Lenehan. Watch from 14 minutes in.
Music podcast recommendation
Soul Music is a music documentary series on BBC Radio 4 which aims to focus on the emotional impact of famous pieces of music. The works chosen can be anything from classical, popular, jazz or religious.
The programme doesn't have a presenter, but features a montage of interviews interspersed with clips of the work in question. Each programme usually has three to five contributors who have a personal story connected to the piece of music. One is usually a musicologist, conductor or performer who discusses the background to the work or composer, the other contributors are people who have a personal story connected to the piece.
Listen to Soul Music here.
Why music from our teens stays with us forever
The nostalgia surrounding our favourite songs isn't just a recollection of old memories; scientific studies show we remember more from our adolescence and early twenties than any other period of our lives.
The music we listen to during this period has greater lasting impact than songs in later life because of a psychological phenomenon called the reminiscence bump. Click here to find out more.