Concerts at school this term:
Please make a note of the change of date for the Easter Concert. It will now be held on Wednesday 30th March instead of Thursday 31st March.
---
Concert Band
Here's another band playing the same arrangement of West Side Story that we will be performing in the Easter Concert. Use this to help you practise your part at home:
---
---
Musical Theatre
Here's the Hayes School assembly flash mob from 2014 that we were telling you about!
---
HUB
Hayes Ukulele Band is back! Come along to CGG every Friday lunch to strum, sing and have fun. Bring your lunch and your friends 🙂
Here's a clip of the original HUB from way back in 2012!
---
Local opportunities for song writers
---
Reading recommendations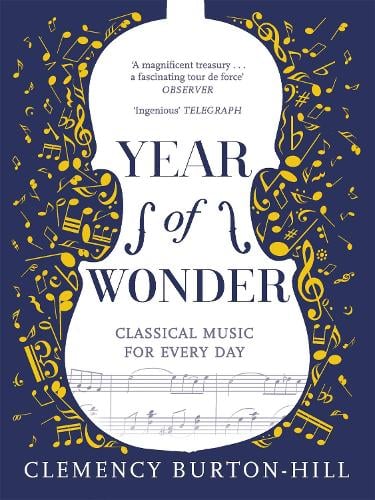 Classical music for everyone – an inspirational piece of music for every day of the year, celebrating composers from the medieval era to the present day, written by award-winning violinist and BBC Radio 3 presenter Clemency Burton-Hill.
Clemency chooses one piece of music for each day of the year, with a short explanation about the composer to put it into context, and brings the music alive in a modern and playful way, while also extolling the positive mindfulness element of giving yourself some time every day to listen to something uplifting or beautiful. Thoughtfully curated and expertly researched, this is a book of classical music to keep you company: whoever you are, wherever you're from. Playlists are available on most streaming music platforms including Apple Music and Spotify.

waterstones.com
Clemency Burton-Hill is an English broadcaster, author, novelist, journalist and violinist. She suffered a major brain haemorrhage at the start of 2020 and music played a key role in her recovery. You can read more about her here, and listen to her chat about her music-filled recovery here (from 26 mins).
---
Click here to find out what musical things happened on today's date since the 1960s.
---
And finally …